ADL GROUP Ltd has no middleman, we prefer dealing directly with our customers, making sure your looked after every step of the way, its all about you!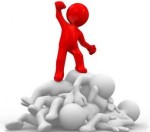 Being a LAMC (Light Asset Managed Company), we have a low to nil running cost, so we keep our installs at a high efficiency level along with our reps, making sure you get a competitive price first time, every time!

With a sales representative nearby, we can get to your house, conduct site assessment and quotation within 2 days, and have your house fully insulated and up to standard within 3 days!

We are a 100% New Zealand owned and operated company!